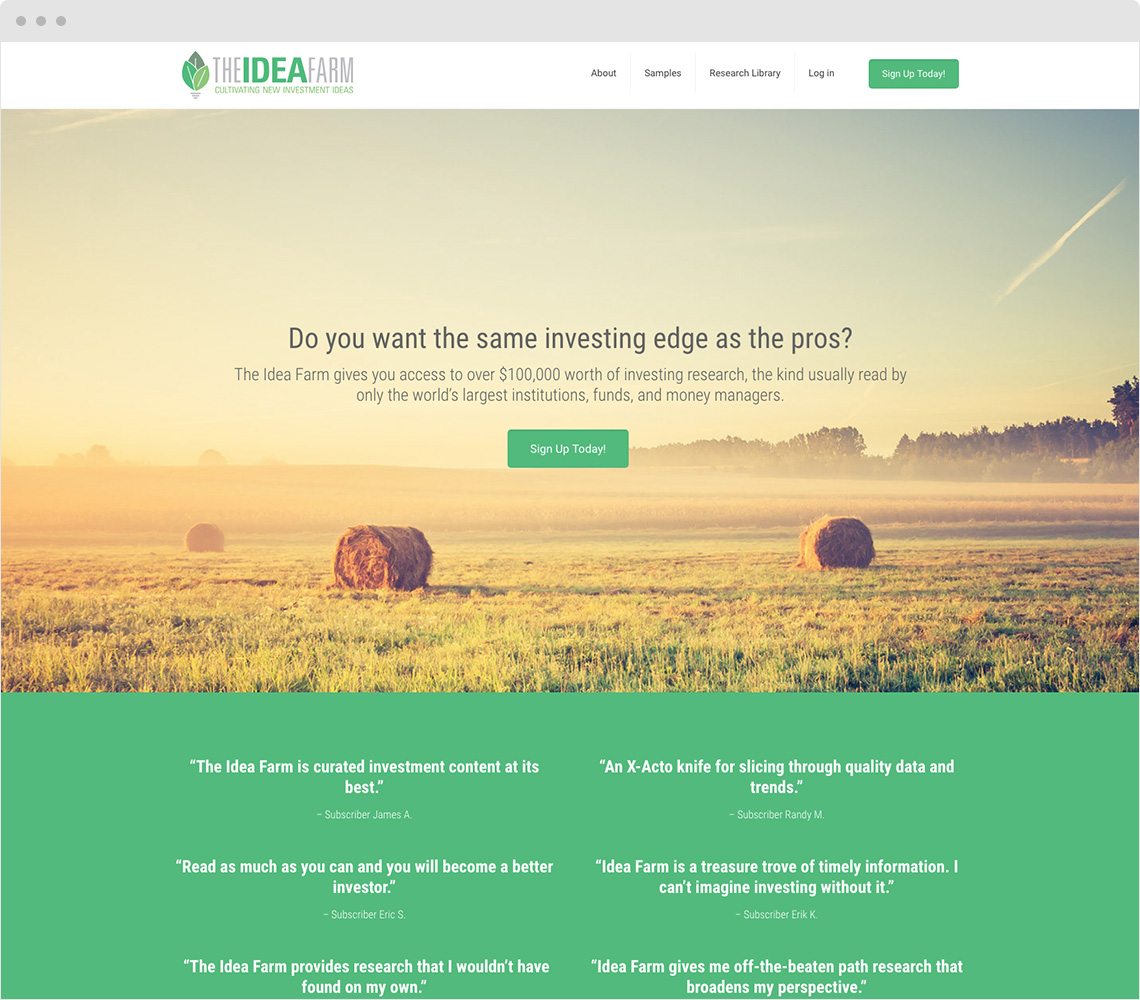 The Idea Farm by Meb Faber
One of the challenges of successful investing is getting access to high quality ideas – the old "finding the signal in the noise" problem. Often, investors do not have access to (or the funds) to subscribe to many of these private publications, some of which can cost well over $100,000 per year.
To help our readers, as well as try to find some investments gems ourselves, The Idea Farm by Meb Faber has an exclusive, private email list called The Idea Farm.